Lift Mate
Regular price
$599.00
Sale price
$499.00
Unit price
per
Sale
Sold out
Control & Monitor your boat lift with your smartphone via Lift Mate!
Lift Mate Device Includes the following:
Lift Mate Device
Control Wire
Power Cord
One Sensor For Storage / Service Positions
Double Sided Adhesive
Installation Kit
Share
View full details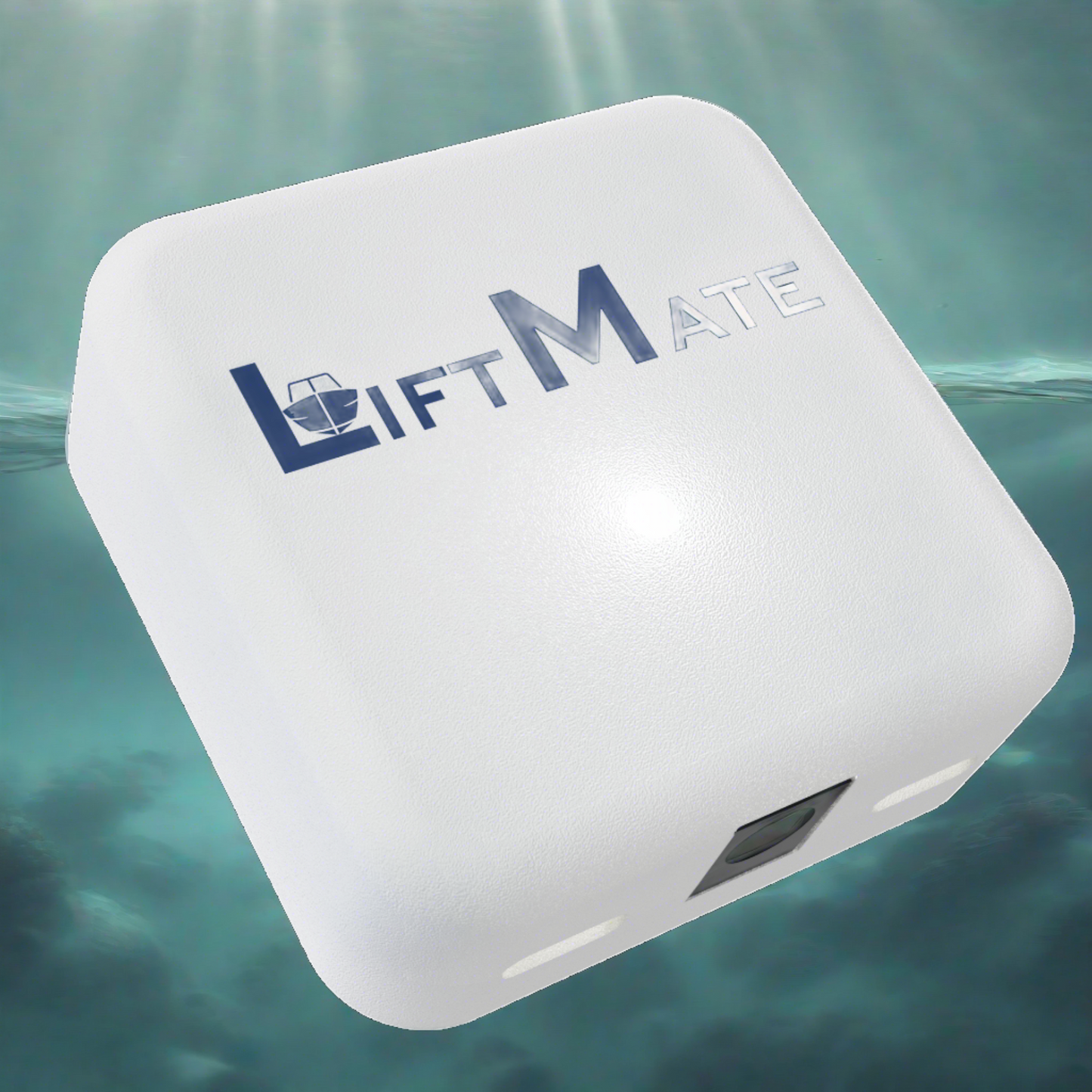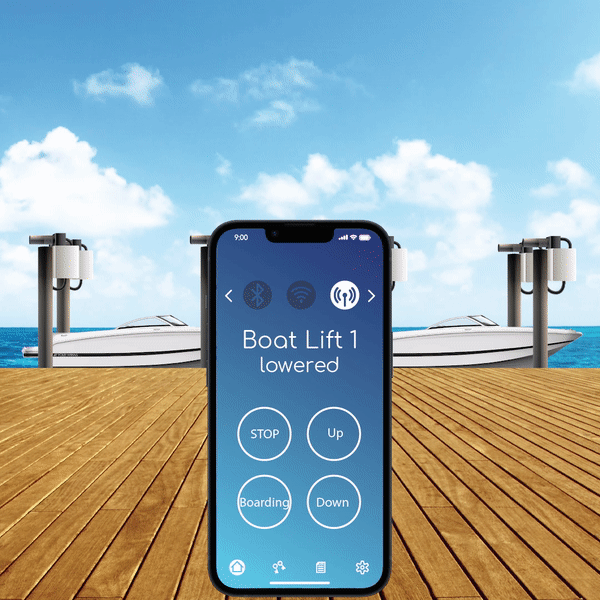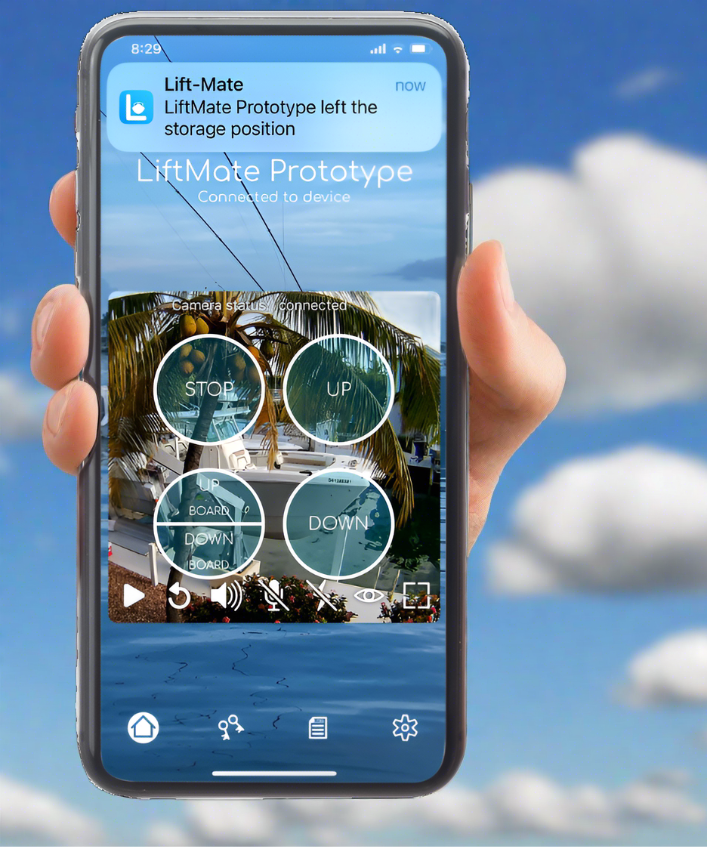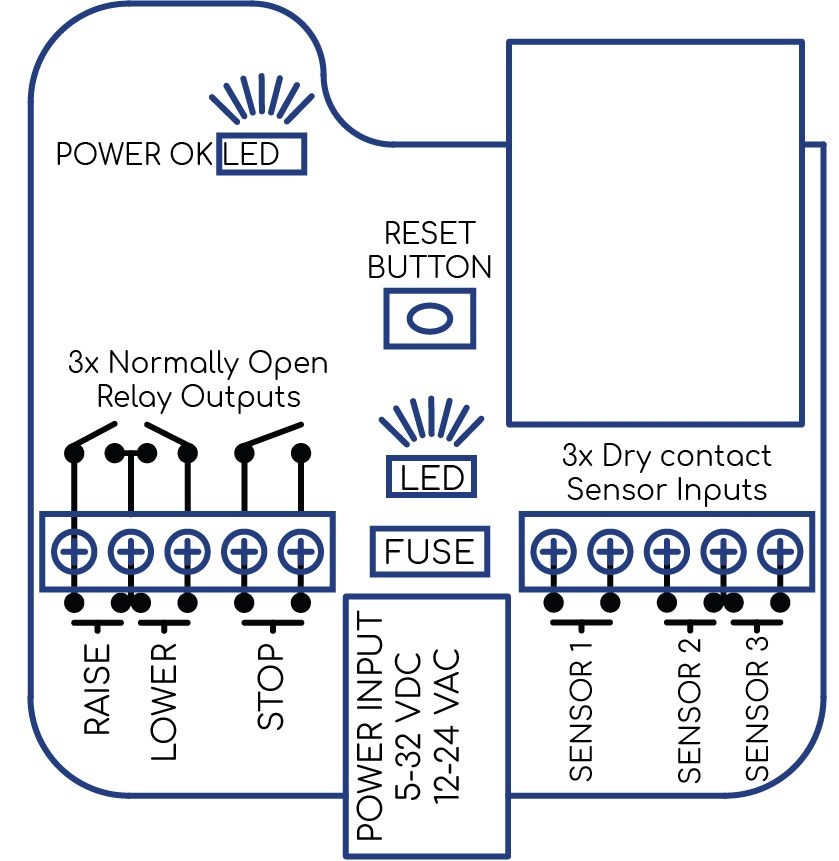 Remote control issues with customers lift from Licensed Electrical Contractor
I work on Boat Lifts in the Tampa, St. Petersburg, and Clearwater area. We were having problems with a Tech II Boat lift control box and could not get the remote to sync. I worked my way through the normal channels with tech support, and made no progress to a solution, when a dock builder in my area introduced us to your Lift Mate Product. I contacted Lift Mate, and the owners were in town demonstrating the product for dock builders and service company's in the Clearwater area. They had some product on hand and agreed to meet so I could pick up and get the customers lift working that day. Lift Mate is incredible. The ease of installation & the comparability with the boat control box was seamless and the support that the crew at Lift Mate supplied is superior. What an amazing addition to any boat lift. Thank you Lift Mate.
Thank you Kris! We were very happy that our product solved your customer's urgent issue.
Outstanding product!
I highly recommend this product for your boat lift. App works great and very simple to install. Only took me 10 minutes to install. I just added the camera so I can watch my boat from anywhere. Only $500 its worth every penny. No more waiting for my lift to lower. I lower it when I'm about 10 minutes out and drive right on. Well done Lift Mate! Thank you!
Elevate Your Boating Experience with the Ultimate Boat Lift Controller Add on!
I recently had the pleasure of upgrading my boating setup with the state-of-the-art Boat Lift Controller, the Lift-Mate and I couldn't be more thrilled with the results. This innovative device has truly transformed the way I approach docking and launching my dual Sea Doo Platform.
First and foremost, the installation process was a breeze. The instructions were clear (pro tip: watch the video and grab the voltage from the bottom of the main controller transformer), and the intuitive design of the device made it easy for me to set up without any professional assistance. Within no time, I had the WIFI controller seamlessly integrated into my boat lift system.
One standout feature of this Lift-Mate is its user-friendly smart phone interface. The touch controls are responsive, and the well-designed layout ensures that navigating through the various functions is a straightforward and enjoyable experience. I appreciate how the interface is not only easy to use but also provides real-time feedback, allowing me to monitor and adjust the lift settings with confidence. The connections have been rock-solid to my local WIFI and more importantly, the extended WAN. Being able to control the GEM Remote box from way out away from the dock is a real time changer.
The precision of the Lift-Mate is truly impressive. It offers unparalleled control over the lifting and lowering of my boat, ensuring a smooth and gentle operation every time. The ability to fine-tune the lift height with such accuracy has eliminated any concerns I had about potential damage to my sea doos during the docking process.
Overall, the Lift-Mate add-on has exceeded my expectations in every way. Its ease of installation, user-friendly interface, precision control, safety features, and small durable design has me wanting to add 2 more to my other lifts!
Finally, I wanted to express my thanks to Mike, the creator of the Lift-Mate. I had purchased the device about a month prior to the 2023 Ft Lauderdale boat show from a marine supply house. I saw his display at a boat lift manufacturer that I had purchased 2 years ago and started up a conversation with them about the Lift- Mate. They noted that it was a brand new offering for them and that if I had any questions or concerns, they would get me in touch with the designer. Mike was there for a few days prior to my visit, so I didn't get to meet him there. The next week, the vendor hooked me up with Mike directly and he bent over backwards to make sure my unit worked 100% to my liking, calling me and even stopping by my dock to sus out a small issue I was battling. Within 15 mins, my hiccup and full functionality was restored and it has been great ever since! In today's world, it's rare to get this type of service..
Here's the bottom line, if you want total control of your lift(s) (you can set up as many as want in the app with multiple units), get one of these Lift Mates! I intend on getting the camera soon as the demo on that looks very impressive as well. Cheers!
Fantastic product
Highly recommend Lift-Mate. Product is easy to install, APP is user friendly, and amazing customer service. The versatility of the keys is game changing and the convenience factor is amazing.
Great product!
We met Mike at the Fort Lauderdale Boat Show, and were impressed by his product. Most people who own a boat lift will eventually want the convenience of being able to lower their lift while returning to the dock (without having to be in range of the lift and without having to wait for the lift to lower). You can be anywhere with a cell/wifi connection. Mike offered to personally install Lift-Mate in our lift panel, and he followed through. The app is simple and straightforward, but it also allows a lot of configuration. I was impressed by the security features, but also with how easy it is to grant access to others (mechanic, family). I highly recommend this product, and Mike is a great guy to work with. Get one!
Thanks Thomas! Great to meet you & your wife at the show. Pleased to know that your reasons for purchasing a Lift Mate are exactly why we developed it! Please enjoy & safe boating.